Phography
Youngjin is intrested on taking pictures. His photography mainly focuses on cityscape (both daytime and nightime) and photogrphing public Transportation System. I'm still not good at it, but I try to enjoy taking pictures while learning more.
---
Equipment
This section is still on constuction.
---
Phography Work
I am publishing most of my work though archieve website and Social media. Here are websites that I am organizing.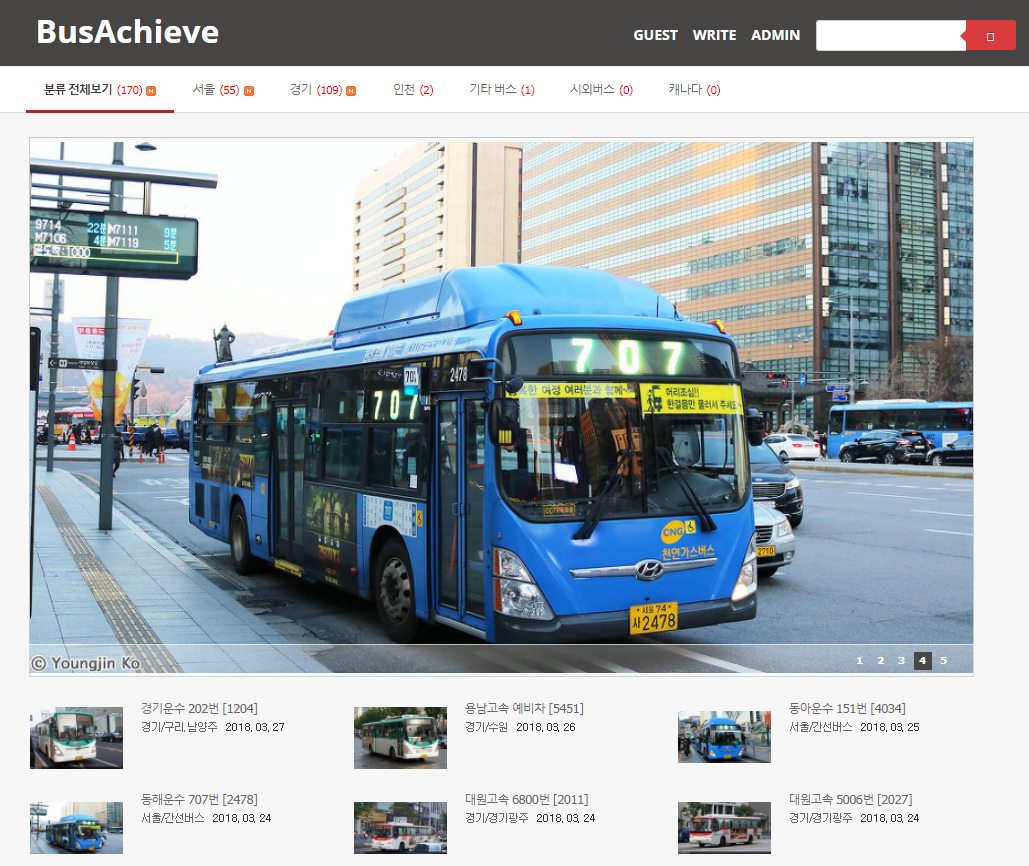 BusArchieve
This website stores Korean bus photo